[Plugin] BissFeedAutoKey 2.0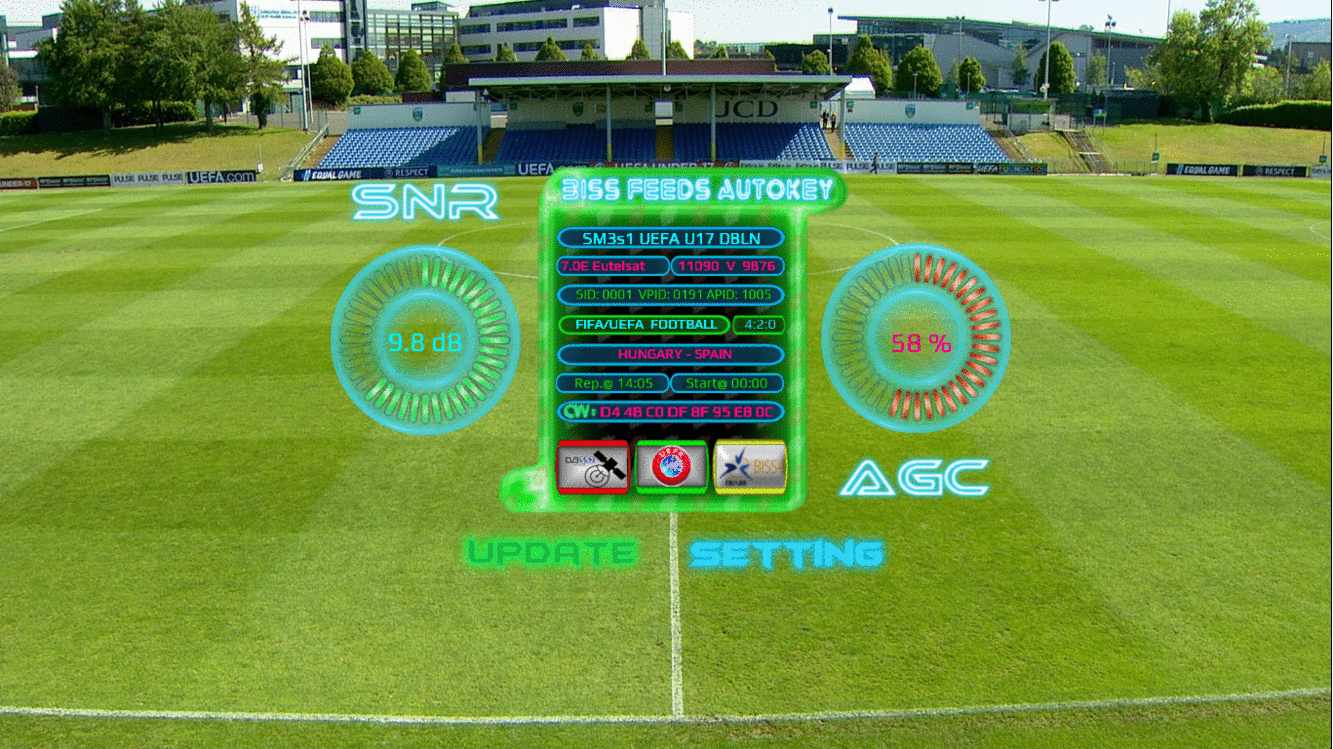 New update 2.0

–Server address is changed to linuxsat-support.com. No vpn needed! (Thanks master G)

–Improvment in search feeds in database especially for multi IDs feeds.

–Improvment in setting and it's skin. (Thanks audi06_19 for some codes)

–Plugin set weif IP:PORT according to config file! Also user can change them.

–FullHD skin is added to plugin

–User can disable "delete old keys" option

–if Addkey plugin is installed, if #CW not found and ok is pressed, Addkey plugin will be up to insert key manually! Otherwise input box will be up.(Thanks fairbird)

–If Found #CW is wrong and ok is pressed then feed will not be decrypted, user can insert new key manually by pressing ok again.
–If key inserted by Addkey plugin, when the user exits the plugin, Emulator is reset automatically and a massage will be appeared
–Fix some bugs like iptv

Next update

In next version, we will try to design new graphic and picons maybe deleted.

Also maybe a lite version will be released with small size.
IPK